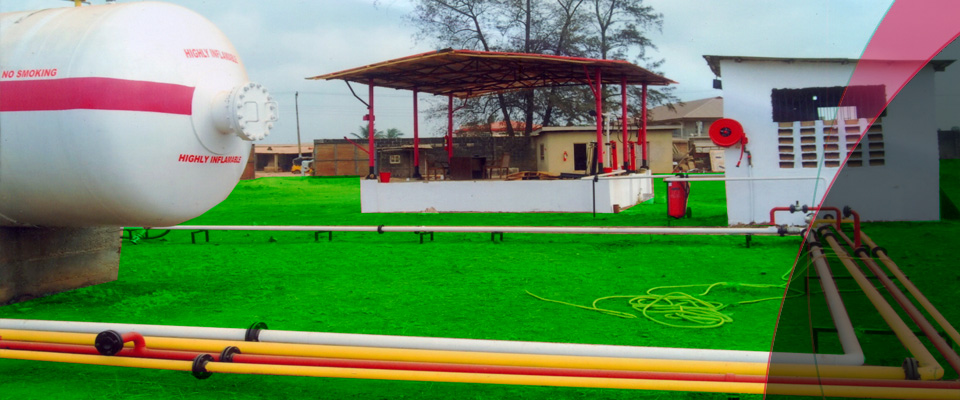 WHO WE ARE
REGO GAS is a division of REGO PETROLEUM SERVICES LIMITED, a company involved heavily in the upstream and downstream sectors of the Petroleum industry.
Our current delivery is accomplished by means of OCEAN SHIPMENT and ROAD HAULAGE. The gas is conveyed in special ocean vessels outfitted for the purpose. Land deliveries are made by the haulage of large special tanks (up to 25 metric tons each) filled with the product. In this way we deliver large volumes of the products to needing clients.
Our company, Rego GAS, is Licensed by DPR to engage in haulage activities. Also, we belong to NUPENG and other relevant statutory bodies.
OUR VISION
Our vision is to be one of the major gas  marketers  in Nigeria and West Africa Sub-region.
OUR MISSION
To ensure provision of gas and its pertinent equipments made available to industrial and domestic end users, employing  best and time- tested industry practices.
MAIN ACTIVITIES
Evacuation of processed  natural gas from gas plants, refineries, etc, gathering and delivering same by means of ocean shipment, gas pipelines and road haulage to needing clients for industrial and domestic usage. The gases handled includes dry and liquefied petroleum Gas (LPG).

Ownership and operation of Gas Plants in the downstream sector of the oil and gas  Industry.

Development of gas fields to make gas available for distribution to end users. In the case of associated gas (AG), this development would, of necessity, include the production of oil with which the gas is associated. The oil would be the by-product which would be handled by the usual industry practice.

Sale of all phases of gas.

Importation, manufacture, maintenance and sale of gas handling equipment.

Our gas supply is accomplished by means of Ocean shipment, pipelines and road haulage to the end users. We are outfitted to deliver high volumes of gas to needing clients to meet all their gas needs.
FACILITIES
Standard Gas Plants

Mini Gas Plants

Skids

Ultra Modern Mack Vision Trucks

Special high wall thickness 25 MT tanks

Pick Up Vehicles

Sport Utility Vehicle and Cars

Fully equipped office complex
CLIENTS
National & Multinational Organizations

West African Countries

Gas Plants Nation Wide

Industrial & Domestic End Users
WHY CHOOSE US
We operate twenty four hours a day, seven days a week. 

Regular Maintenance of our ocean vessels, trucks and  

other equipment to ensure we provide you the best service there is.

Competitive Pricing

The Attention you need

Good Management Skills
OUR PERSONNEL
Our core staff is comprised of highly trained and dedicated staff who have over the years been the drive of our parent company, REGO PETROLEUM SERVICES LTD. We continue to render quality and satisfactory services.